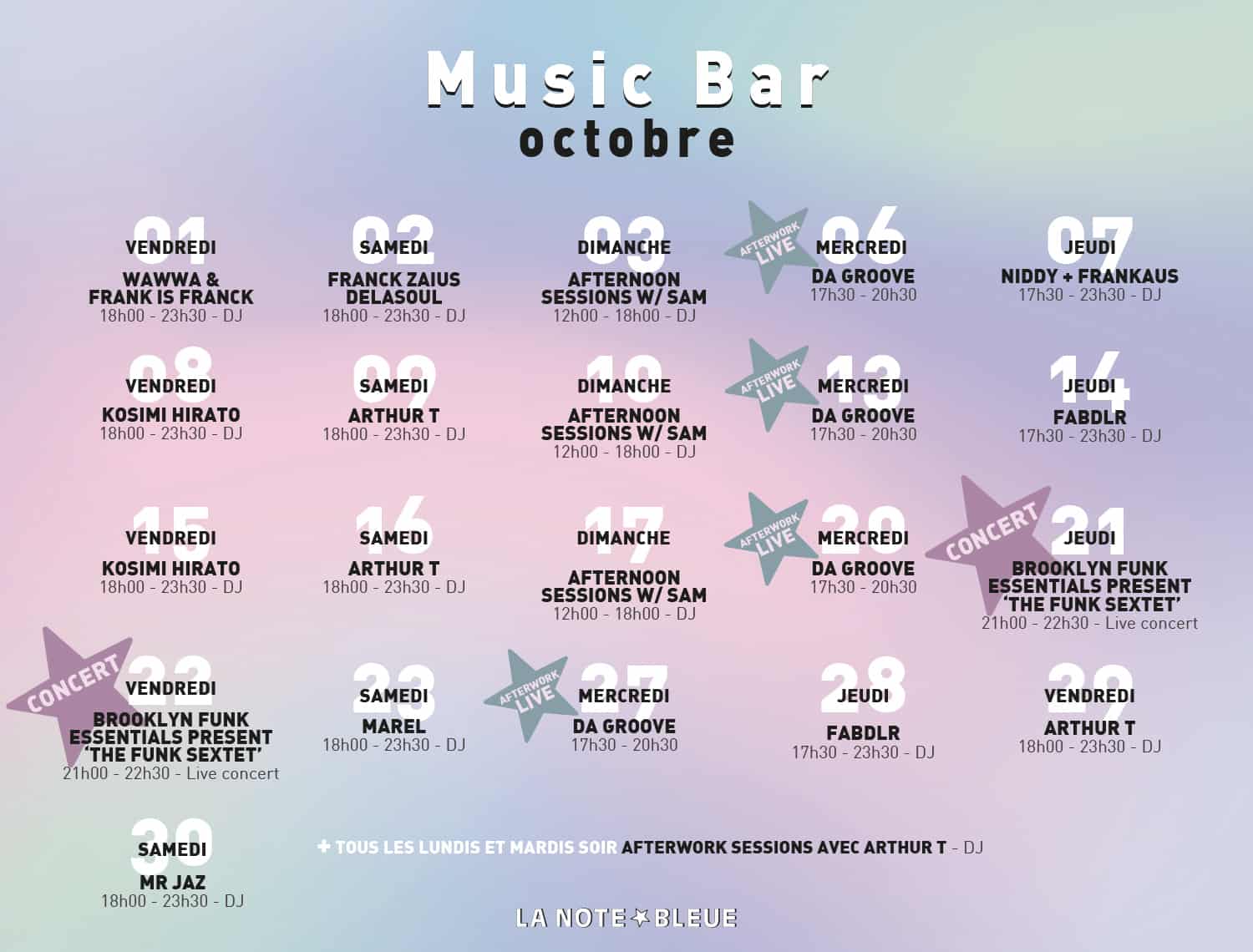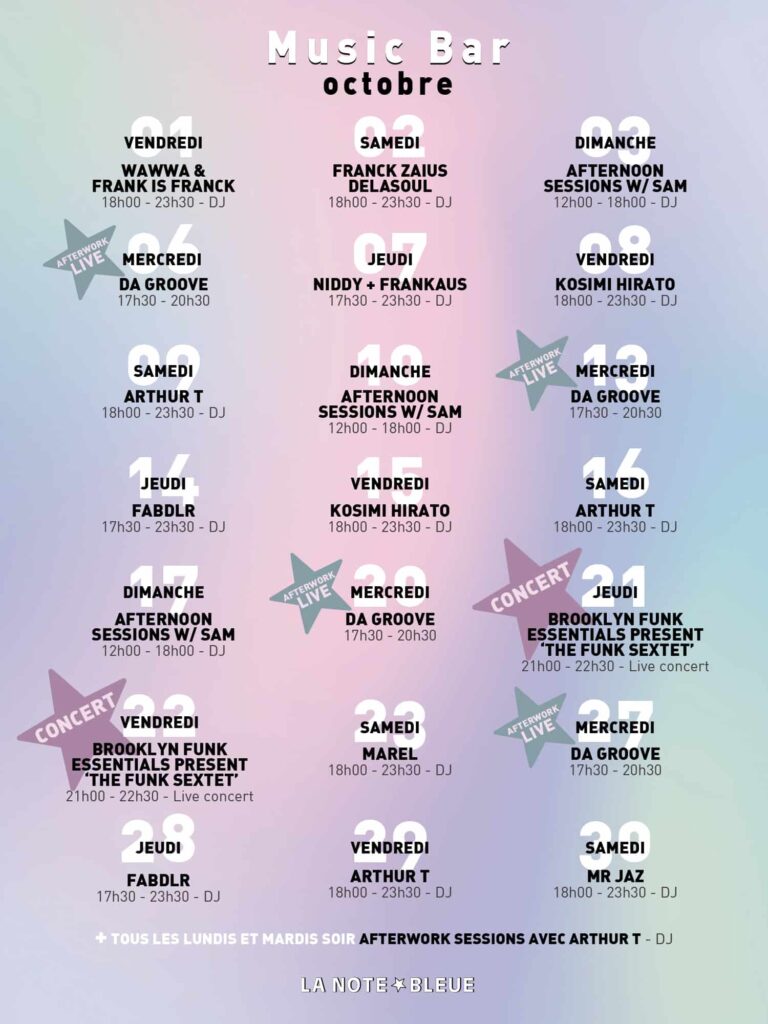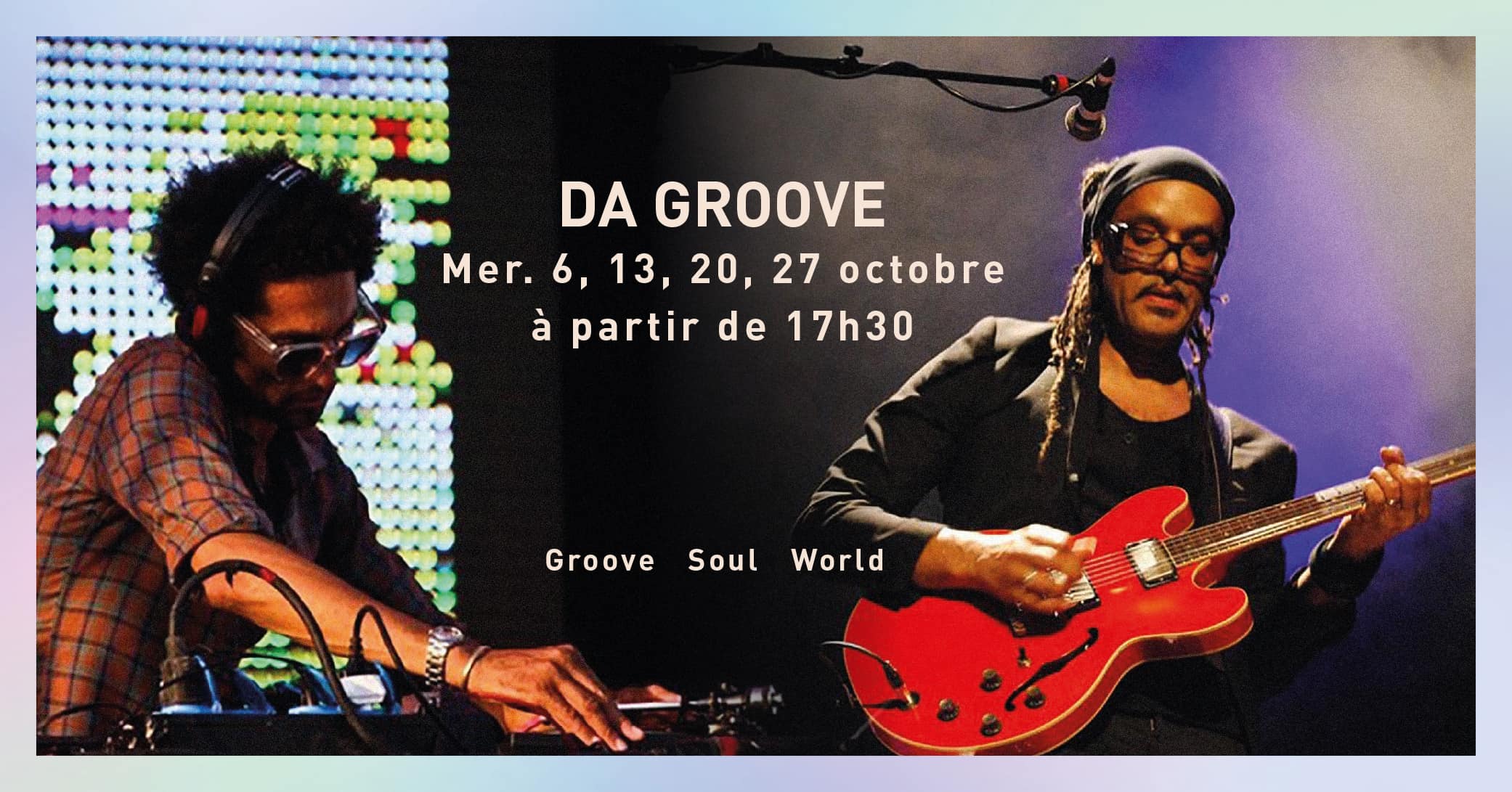 Michaël « Big Mikey » SÈNE est un guitariste et chanteur originaire de Paris aux influences allant du Reggae à la Soul en passant par le Rock et le Blues et ayant collaboré avec The Wailers, Alpha Blondy, Bernard Allison, Neg Marron, Admiral T, etc., qu'il a accompagné en studios et sur les scènes du monde entier.  
Mr Jaz is a music connoisseur and eclectic DJ with impeccable taste, having travelled the world performing and widening his musical horizons. 
Together, they are DA GROOVE, a powerful mix of influences designed to make your afterwork session a soulful and groovy one!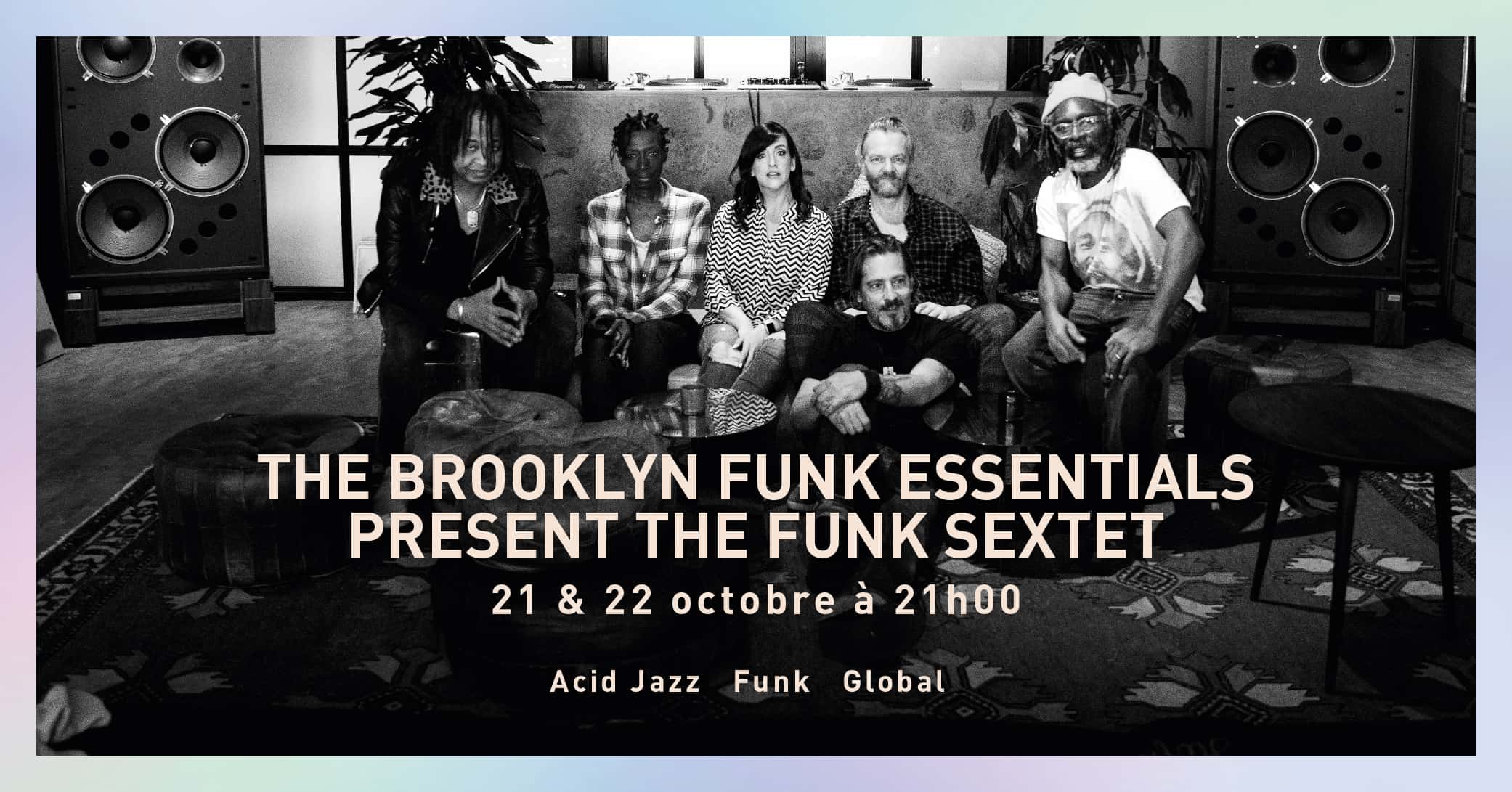 The Funk Sextet is a side-project that Brooklyn Funk Essentials started during the pandemic, when their gigs got cancelled, but they still wanted to keep playing. Since all members of the international band couldn't be at the same place at the same time, those that did live in the same city began doing live streams in which they played much looser and jammier versions of the band's songs and also trying out completely new compositions. As restrictions started to loosen up, the band decided that it would be fun to continue to do select Funk Sextet gigs in various parts of the world, when the opportunities arose. It was also a fun way to bring in new guests and musicians into the funky fold. 
Alison Limerick : Lead vocals
, Desmond Foster : Guitar and lead vocals, Lati Kronlund : Bass, Hux Nettermalm : Drums
, Anna Brooks : Saxophone and vocals, Ebba Åsman : Trombone and vocals, Kristoffer Wallman : Keyboards